Checklist for new employers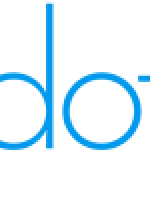 1. Set a clear job description
If you have no idea what type of salary to offer, it would be wise to compare similar roles in a like location (ie. same cost of living) to understand what would be an acceptable salary. Another option is to set a set a salary range (ie. £35k – £40k), as it allows you some room to be flexible depending on the candidate you will choose.
A good place to start is creating a detailed job description. You need to know exactly what qualities and experience you expect from a candidate in order to decide what they will be paid and what verifications will need to be done. So it is an important step that should not be overlooked. In addition, it will bring in applications from the most appropriate candidates.
2. Deciding on a salary
It is also important to be aware of the National Minimum Wage and be sure that your offer is inline with this policy. View current National Minimum wage rates here: https://www.gov.uk/national-minimum-wage-rates
3. Verification checks
There are a variety of verifications you may need to do, or in some cases you may not need any. However, it is recommended that at the very least Work References be requested.
The verifications you choose to do will depend laregly on the industry you operate in and your attitude toward the risk of hiring a new employee.
For example, working with children or the elderly will require a mandatory CRB check. You can learn more about CRB checks and get started on it here: http://www.criminalrecordsservices.co.uk/?gclid=CKLP7rCigrsCFVMPtAodVlUAmw
Checking whether your employee has the legal right to work in the UK is your responsibility  and the consequences of not being vigilant about this could lead to fines of up to £10000 or worse. For more guidance on how to assess if someone has the right to work in the UK, head on over to the following website: https://www.gov.uk/legal-right-work-uk.Other common instances where verifications would be required are:
Medical History
Employment Verification
Education Verification
Professional Licensing Verification
Personal References
Drug Screening
Driving Record
National Sex Offender Registry
4. Employer's Liability Insurance
Employer's Liability Insurance is a compulsory insurance for anyone who is an employer. This is something you will have to get BEFORE employing any staff.
Why do you need it?
Employer's Liability Insurance will help to protect both you and employee's if they are injured as a result of an accident at work or if they become ill as a result of their work. As an employer, you would be liable to compensate your employee in such a case and having Employer's Liability Insurance will help you to meet this obligation and depending on the Insurance you choose, may also cover Legal Costs involved in Employee Claims.
According to Employers' Liability (Compulsory Insurance) Act 1969, it is a legal requirement to have Employers Liability Insurance of at least £5000.
What if you don't have it?
If you do not have Employer's Liability Insurance you may be fined £2500 for each day that you are not insured. In addition, you need to display a Employer's Liability Certificate not doing so could lead to £1000 fines.
Aside from the legal enforcement, having insurance as an employee will cover you in the event of unfortunate incidents. If an employee is seriously injured and unable to work for months or years, you will be liable to ensure he or she is paid and compensated and you may probably still need to pay new staff to take over the job. So, it is an important and responsible action you will have to take before becoming an employer.
5. Employment Contract
What to include in a contract:
A contract would need set out the terms you require and would need to be offered to and accepted by your employee. This is a simple example of terms that would be expected to be included in an Employment Contract. Learn more about contracts and how to make one on the ACAS website: http://www.acas.org.uk/index.aspx?articleid=1461
your businesses name
the name of the employee
the date their employment begins
how much and when the employee will be paid e.g. weekly or monthly
hours of work
holidays and holiday pay.
job title and job description
conditions for termination.
While a Contract of Employment is not a legal requirement in most cases, it could prove to be advantageous. Having a contract will protect you and your business in a number of ways, most notably because the employee will be bound by the terms of the contract.
If the work the employee engages in involves dealing with confidential information about your business, your products or your clients, a contract gives you the platform to specify clauses in the contract which prevent the employee from divulging this confidential information even after their employment contract has ended.
A contract can set out the length of the contract and the period of notice (ie, time before leaving the position). Having an employee agree to these conditions in a contract can give you greater control over their ability to leave their position and your ability to terminate their contract. For example, setting an initial contract 90 days term will give you the option to extend or terminate this contract without difficulty after the 90 day period, depending on the performance of the employee. It will also protect your business from employees leaving without giving appropriate notice.
Other clauses that can set out include, start and ending of a working day, expected appearance, expected performance level. These all allow you to terminate employment if any of the clauses are not met.
Today, most employees would prefer to have a Contract of Employment in place before commencing employment. An Employment Contract is also seen as a certain security in their position and helps attract talent.
6. Register as an employer with HMRC at least 4 weeks before you first pay the new staff member.
Do it in good time
It is important that you start your registration as an employer in advance of your employees first pay day. The registration process could take 1 to 2 weeks, and in some instances longer, to be fully complete. You will need to register online on the HMRC website: http://www.hmrc.gov.uk/, wait for activation code in the post and you need to be fully registered before you first pay your employee.
You are legally required to register as an employer with HMRC up to 4 weeks before commencement under the following conditions.
you're paying them at or above the PAYE threshold
you're paying them at or above the National Insurance Lower Earnings Limit
the employee already has another job
they are receiving a state, company or occupational pension
you're providing them with employee benefits
you are paying yourself, as the director of a company.
If you need to register you can do so here: https://online.hmrc.gov.uk/registration/options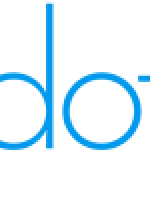 We offer a competitive mix of services to help small businesses get a firm hold on their business and boost their competitive edge in the market. We also offer a range of start up services for people thinking of starting a business or newly established in the market.
Keeping your finances in check and giving you the tools to establish a competitive position in the market – is what we … Read more
Located in London.
To book an appointment, please get in contact: