Dormant companies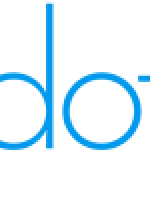 It is a common misconception that companies who are not earning any income are dormant. While this may sometimes be the case, there is also a possibility that you are declaring your company dormant, when it is in fact not. To make things a little more complex, HMRC and Companies House have different definitions of what qualifies a company as Dormant. While we would recommend that you seek a professional opinion on the matter, here is a summary of what would disqualify a business as dormant.

You are not dormant if you have any of the following dealings or transactions:
paid employees
salaried directors
website, domain, hosting, business email address
paid advertising
a business premises for which rent is paid
accountant/bookkeeper fees
business insurance
rent/premises
bank fees or charges.
buying stock or goods to resell for a profit
you are earning interest (i.e on a business savings account)
you are receiving business income from another source
providing professional services for a fee
initial research expenditure (e.g, business plans, market research).
However, if these business expenses are being paid for from the owners personal funds which are not being reimbursed then the business may be dormant.
Changing from Dormant Status to Trading Status

Companies House: You do not need to inform Companies House urgently. However, the fact that the company is active will be recorded with Companies House through it's next Annual Return or Annual Accounts.

HMRC: You do need to inform HMRC within 3 months of starting to trade actively. This is important. You can do this online on the HMRC website.