Finance Bill Update. Your business may be at risk.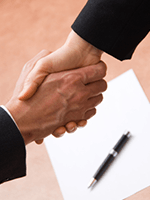 Finance Bill Update. Your business may be at risk.
Follower Notices (FNs) and, more particularly, Accelerated Payment Notices (APNs) are now likely to start being issued from late July onwards. They could affect your business adversely.
We are concerned about some businesses ability to pay an APN liability and the potential effects that such an unexpected, retrospective charge could have on their ongoing business. One option is a 'Business Preservation Planning' idea to commercially restructure the business. This proposal allows Directors to retain control of their own company's affairs by providing a mechanism and sufficient time for the company to meet all its liabilities (including any amount that will likely be required under an APN) and continue to trade.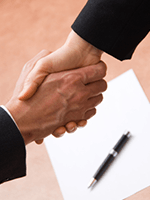 1) Please Click:
http://www.hirsch.co
6 Unique benefits
6 Free benefits
and
42 Free tax tips for you
2) Please watch this 30secs video for your and your business benefit:
http://youtu.be/XYocdLsXXEI
3) We use modern technology to deal with businesses all over UK hence distance is no barrier to dealing with us at all. So please ring now for a … Read more
Located in Ormskirk.
To book an appointment, please get in contact: