The most important changes to this year's personal tax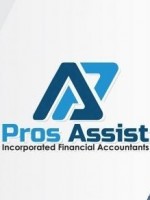 Tax free personal allowance goes up
The amount of money an individual can earn before being required to pay income tax is going up from £10,400 to £11,000. Even better, the following year in 2017 it will rise again to £11,500. Any increase in this amount is a benefit to taxpayers and can almost be considered a pay increase because it will lead to more pounds in your pocket.
The launch of the personal savings allowance
Beginning on April 6th, individuals that claim a taxable income in the bracket of £17,000 to £43,000 will be eligible for a £1,000 tax-free allowance. This means up to £1,000 per year can be earned in savings income that is completely tax free. Higher income earners need not fret because for income earners in the £43,001 to £150,000 range they as well benefit from a personal savings allowance, however it is capped at £500.
Insurance premium tax rise
Beginning on October 1st, 2016, the insurance premium tax will go up half a per cent to reach the 10 per cent mark. This will directly affect such things as car, home, pet and medical insurance. While this will only affect the average policy by a few pounds it is worth noting that this is the second time in a year the tax has increased.
Maintenance grants are replaced by maintenance loans
In September of 2016, maintenance grants will give way to the arrival of maintenance loans, which will provide students with more money, raising their yearly allowance to £8,000. However, the new program will require that maintenance loans be repaid by the student once they have achieved a yearly income of £21,000.
The above mentioned only highlights a few of the many changes that this tax year has brought with it, bringing in positive changes in some circumstances and some not so positive. Knowing the current tax program is critical, as it directly affects your financial well-being and filing accurate returns is of the utmost importance. Have no fear, just when you think you have it all sorted out a new tax year and new changes will be upon us.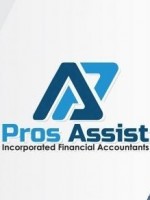 Alom is an incorporated financial accountant and a Qualified Practising Member of the Institute of Financial Accountants. He has been in the accountancy industry since 2002. Throughout the years, he has gained a vast amount of experience in evaluating sole trader and partnership clients to assess whether they would be better off incorporating.… Read more
Located in Barnet and Manchester.
To book an appointment, please get in contact: